About Us
Professional Laboratory Solution Provider
Zhengzhou Laboao Instrument Equipment Co., Ltd is one of a leading company in China, involved in manufacturing and supplying scientific & laboratory equipment. Located in Zhengzhou City, Henan Province in China. We are a professional supplier of laboratory and medical equipment.LABOAO provide a wide range of products for educational institutions, pharmaceutical industries, chemical industries, life science and research laboratories etc. Our main products includes: Glass Reactor, Rotary Evaporator, Spray Dryer, Freeze Dryers, Autoclaves, Centrifuge, Chillers, Furnace, Flame Photometer, Spectrophotometer, Incubator, Oven, Viscometer, Laboratory Shaker, Microplate Reader, Kjeldahl Systems, Test Chambers, Clean Benches, CO2 Incubator, Ultrasonic Cleaner etc. We also provide many professional instruments for different industry, such as food industry, drug testing industry, coal industry, petroleum industry etc. All our products pass through numerous tests and undergo rigorous quality check during every phase of production and comply with stringent international standards.LABOAO is an ISO accredited company, and had certification for both ISO Quality Standard and CE standard.LABOAO company is mainly committed to export good quality product to the world. More than 12years export experience make us more professional. We are driven by continuous innovation and committed to provide reliable quality and competitively priced laboratory equipment."Superior Quality, Top Service" makes LABOAO more reliable.
Our company has 78 employees and 20 R&D teams. More than 85% of the company's employees have more than three years of professional foreign trade experience. 10% of the annual sales are focused on product development and improvement. We believe that only excellent teams can High quality service is good for customers.
We advocates the corporate spirit of "integrity, dedication, integrity, cooperation". With its rich network marketing experience, corporate strategic management and talent advantages, the company constantly explores the past, forms an international channel brand, and incubates international brands with Internet thinking. Mission, strive to achieve our vision of redefining the premium and impact of Chinese products in the global market!
Our Workshop
We have a standard production workshop and a complete production team. They always produce a serious and responsible attitude to produce each product.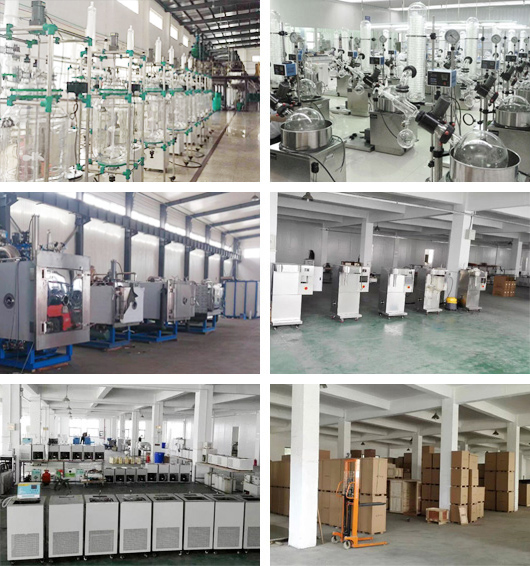 Packing & Shipping
Our supply chain management team will fulfill each order and ensure on-time delivery. Sales item by item, usually shipped within 2 to 5 weeks.
Our product packaging has been proven over the long term and we usually have plywood boxes or cartons with trays. In order to save you transportation costs, we usually use cardboard boxes (small goods) or wooden boxes (large or heavy goods). We will arrange the appropriate packaging according to the weight and size of the goods. Of course, you can also choose the packaging form.
Certificates
We strictly control the quality of our products and manufacture products in strict accordance with the national quality standards system and production guidelines. Our certificates include CE certificate, IOS 9001 certificate, SGS certificate, TUV inspection certificate and so on.
Bank Information
BENEFICIARYZHENGZHOU LABOAO INSTRUMENT EQUIPMENT CO.,LTD
BENEFICIARY BANK NAMEBANK OF CHINA ZHENGZHOU HIGH-NEW SUB-BRANCH
ACCOUNT NUMBER263762764928
SWIFT CODEBKCHCNBJ530
BENEFICIARY BANK ADDRESSNO.87 RUIDA ROAD ZHENGZHOU HENAN CHINA

15%